The software industry has transformed the way organizations, businesses, and even people coordinate and work. Its impact across various industries can be measured by the increase in innovations, technical progress, and enhanced productivity.
In response to the fast growth of the demands on providing business solutions to established firms and organizations, we have ventured into providing solutions to our clients to help them in their business needs.
Advantages of software in business industry:
Save time and increase productivity
Accurate and efficient
Save documentation fee
Able to adjust to variations in business needs
Simplify the operations of a business by providing a program that benefits the user with maintainable records of data and user-friendly interface.
Timely data
Record keeping
Reliable
Find transaction history within few clicks
Generate necessary reports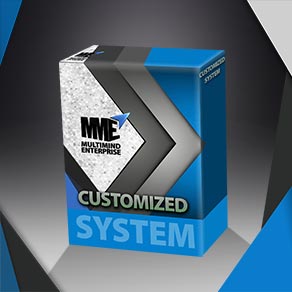 Customized System Solutions

We at MultiMind Enterprise extended our services and expertise into offering customized software solutions depending on what the client needs on their business adapting on their workflow and procedures. Our team carefully studies, analayzes and recommends the best solutions to our clients for optimized productivity, integration and workflow.
Got interested on our software solutions?
Send us your inquiries and we will gladly assist to you.