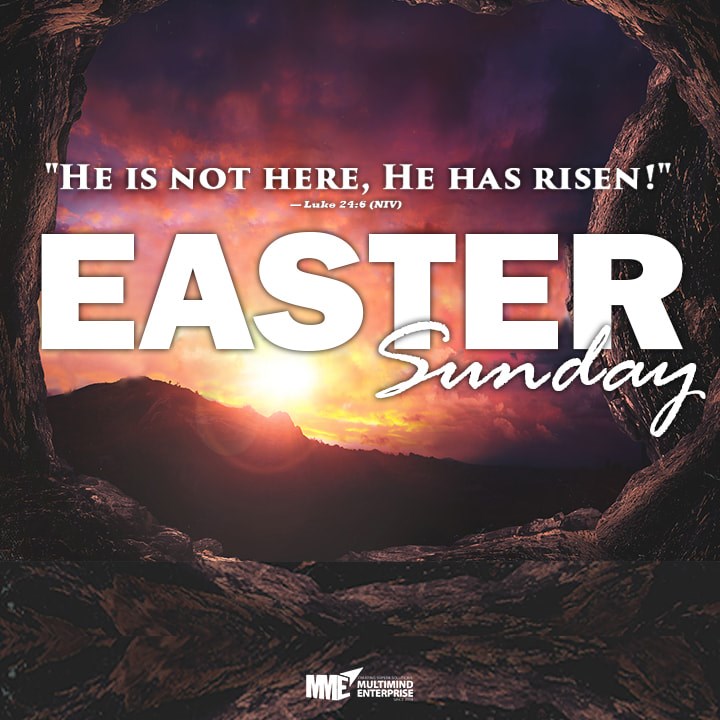 "He is not here, He has risen!" — Luke 24:6 (NIV)

Let us give honor our resurrected Savior! Let's remember the redemption found in Jesus, may our hearts sing praises to our King of kings and Lord of Lords.

Let us celebrate with joy in Christ, have a blessed Sunday!