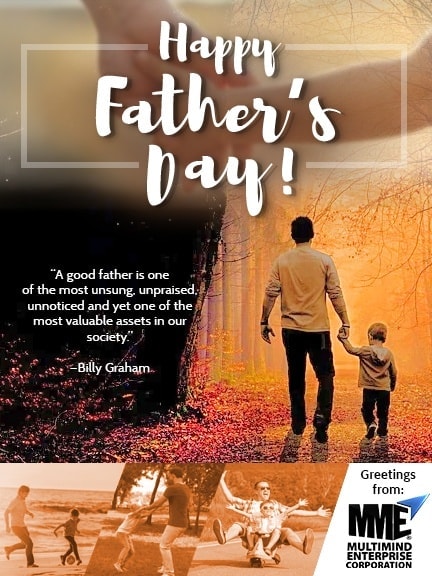 To the man who always protect, support and love his family unconditionally, Happy Father's Day! Thank you for raising us well and for being the best role model you can be.

As a sign of gratitude, let's all give the love they all deserve and cherish every moment we spent with them.

From us at MultiMind Enterprise, Happy Father's Day to all the fathers and father-figures around the world!


May God continually bless us and your family!#FathersDay2020#HappyFathersDay#AmazaingDad#ILoveYouPapa